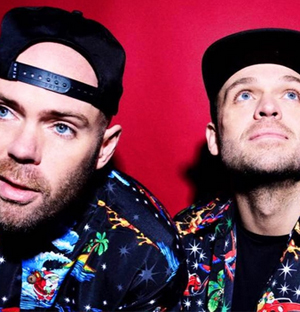 Solardo
British production duo
Genres: house, tech-house
Owners of Sola record label
Performed at festivals like Glastonbury, Lovebox, Tomorrowland, Hideout, Parklife, EDC Las Vegas
Regular residencies in Ibiza
Collaborated with artists such as CamelPhat and remixed tracks for Duke Dumont, Carl Cox, MK, Gordon City
Recently signed to global dance giants Ultra Music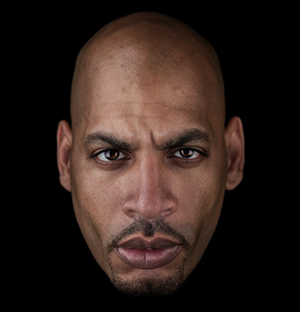 Dennis Ferrer
DJ and producer from New York, considered to be one of the pioneers of house music
Genres: house, tech-house
Started DJing in the late '80s in the Bronx
Owner of Objektivity label, which represents artists like The Martinez Brothers or Konstantin Sibold
Grammy-award nominee
Regularly sells out shows all over Europe, South America, Asia, Australia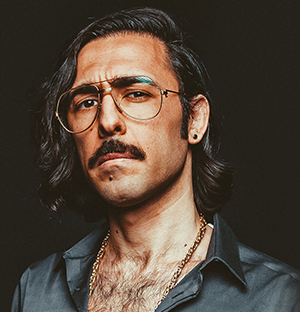 Butch
German DJ and producer
Genres: techo, house, experimental
Co-founder of Otherside record label
Won awards from Groove Magazine, Ibiza Awards, Mixmag
Collaborates with Ricardo Villalobos under the name ButRic
Released records on Desolat, Cocoon, Rekids, Sei Es Drum, and Moon Harbour
---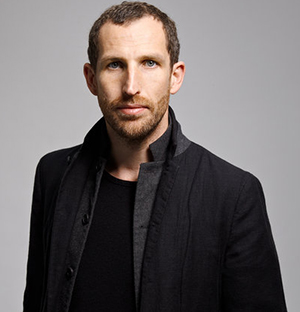 Matthias Tanzmann
German DJ and producer
Genres: deep-, tech-house
Owner and founder of the famous Moon Harbour Recordings, releasing acts from Sable Sheep to Dan Drastic, Ekkohaus to Luna City Express
Over the years, he has remixed for acts such as Booka Shade, Moby and Josh Wink
Regular at Circoloco (DC10 Ibiza), playing sets all over the place at Tomorrowland, Fabric London, Elrow, BPM Fesitval, Watergate amongst many, many others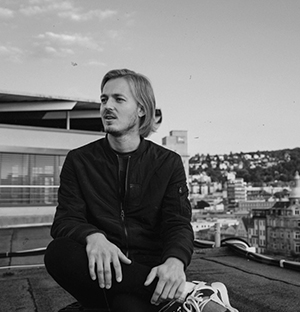 Konstantin Sibold
Stuttgart-based DJ and producer
Genres: wide range of house, techno
Co-founder of Common Sense People event series
Groove Magazine newcomer of the year for 2013
Remixed and released music for labels such as Running Back, Innervisions, Kompakt, Cocoon, Mute Records.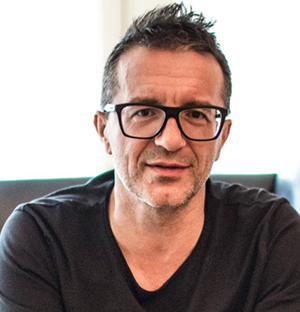 John Acquaviva
Italian-Canadian DJ, producer and musical entrepreneur
Genres: techno, tech-house, disco, house
Started his successful career over 30 years ago
Founder of PLUS 8 Records and Definitive Records along with Richie Hawtin
Founder of Beatport.com
Performed all around the world including venues such as Berghain or Space Ibiza
---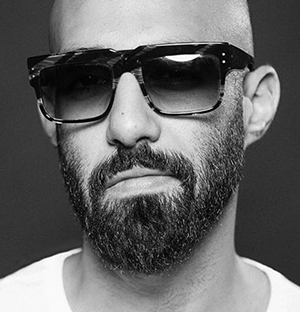 Raxon
Egyptian- born, Barcelona-based DJ and producer
Genres: house, techno, EDM
Releases include labels such as Ellum, Diyanamic, Kompakt, Cocoon amongst others
Played all over Europe including Watergate (Berlin) and Pacha (Ibiza)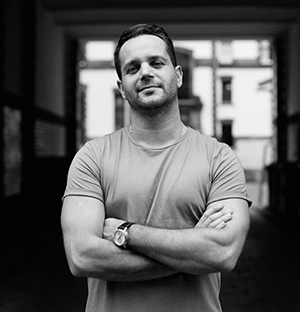 Alex Niggemann
German DJ and producer
Genres: house, techno
Started off as a classically trained pianist
Founder of label and events brand AEON, helping launch now-successful artists including Denis Horvat, Speaking Minds or TVA.
In high demand worldwide as a reputable performer, in the last year alone he has been booked in over 15 countries in Europe, South America and Australia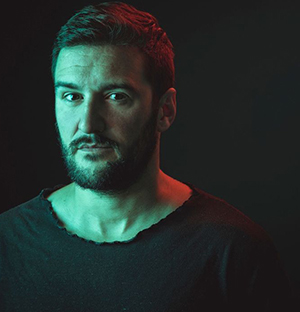 Alex Ferrer
Spanish DJ and producer
Genres: house, deep house
Founder of Deeplomatic Recordings, co-founder of Coincidance Music Festival
Played in over forty countries, in clubs such as Space Ibiza, Kater Blau Berlin, The Block Tel Aviv and festivals like Burning Man
---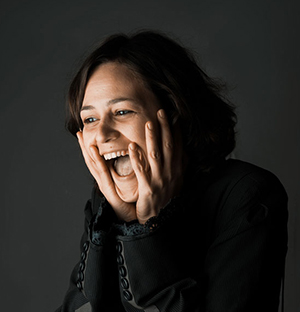 Marina Karamarko
Croatian DJ and producer
Genres: deep tech, techno
Founder of THANQ record label;
As well as playing internationally, Karamarko was resident in Sankeys Ibiza where she played with DJs like Steve Lawler, Darius Syrian, Sante, Phillip Bader, Guti, Robert Dietz, Detlef, Anek and many more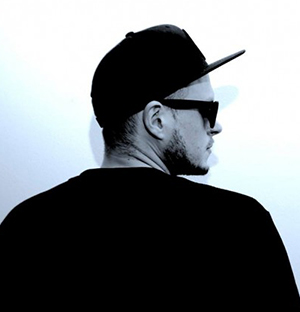 Mike Book
Berlin-based DJ and producer
Genres: deep-,tech-House, deep underground techno.
Founder of the record label Criminal Bassline and resident DJ at Bordel Des Arts, Berlin
Gigs across Germany and Europe, The States, South America and Russia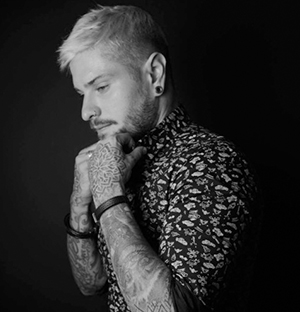 Rafael Cerato
French-born DJ and producer
Genres: tech-house
Releases on of Suara, Get Physical, Still Vor Talent, Diynamic
Played at NAME festival alongside Kollektiv Turmstrasse
Performed internationally in venues like Kater Blau Berlin, Decadence Ukraine, La Santanera Mexico, Off & On Beirut, La Tarrazzaa Barcelona
---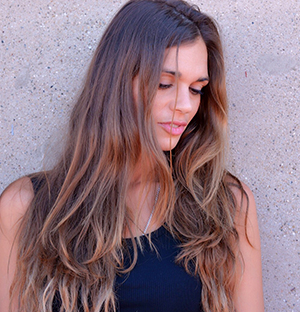 Tini Gessler
German DJ and producer
Genres: deep techno, tech-house
Resident at Elrow
Played at Amnesia Ibiza and Tomorrowland festival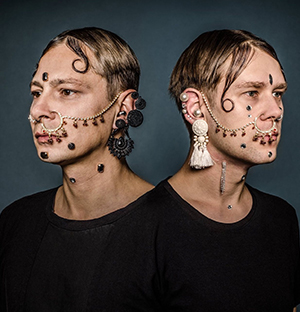 Super Flu
German production duo
Genres: house, techno
Founders of imprint Monaberry
Apart from performing in iconic venues all around the world for over a decade, they also work on interesting cross-genre projects such as classical/electronic music works with the Dortmunder Philharmoniker orchestra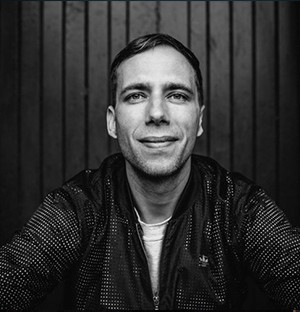 Dirty Doering
Berlin-based DJ and producer
Genres: tech-house, deep house, minimal techno
Started of as Berlin's legendary Bar 25 resident DJ
Founder of Katermukke
Toured worldwide from New York to Tokyo
---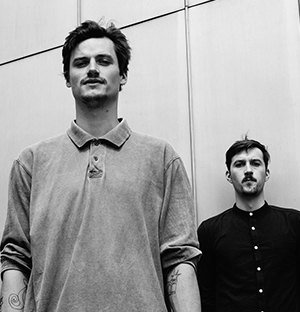 Innellea
Production duo from Munich
Genres: range of house, techno
Released music for labels like Innervisions and Afterlife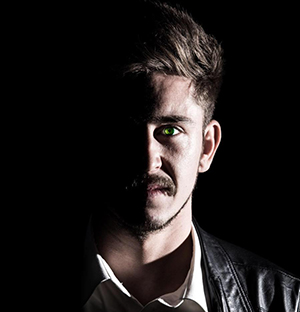 A.D.H.S.
Berlin-based DJ and producer
Genres: range of house, techno
Played at notorious venues such as Sisyphos, Watergate or Ritter Butzke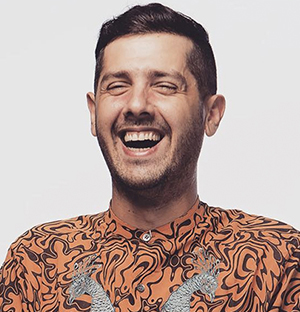 Detlef
Greek DJ and producer
Genres: house
Released and remixed with successful record labels including Moon Harbour, Relief and Hot Creations
His 2017 EP "Swagon" (released on Repopulate Mars) received over 3 million plays on Spotify and secured the #1 spot on Beatport
Regular performer at Ibiza and tours around Europe
---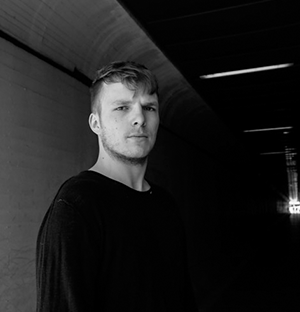 Kevin de Vries
Berlin-based DJ and producer
Genres: techno
released tracks for record label giants such as Afterlife, Cocoon, Drumcode.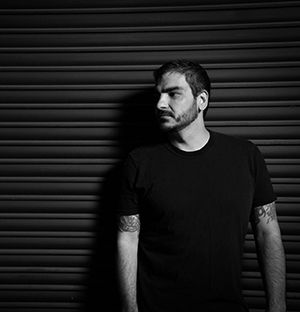 Shall Ocin
Argentinian-born, Spain-based DJ and producer
Genres: techno, house
Releases on labels like Culprit, Leftroom and Ellum
Part of the Ellum stage at DGTL festival, together with Maceo Plex, Danny Daze, Pachanga Boys and Gardens of God.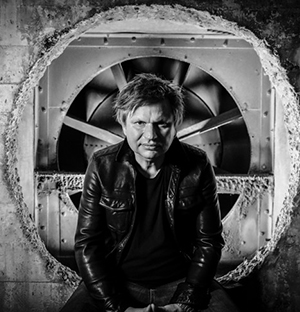 Timo Maas
German DJ and producer
Genres: range of house, progressive, techno, electronica
Received two Grammy award nominations
Huge international career of over 35 years
Collaborated with and remixed music by Paul McCartney, Depeche Mode, Fatboy Slim, Garbage, Jamiroquai, Madonna, Moby, Moloko, Muse and others
---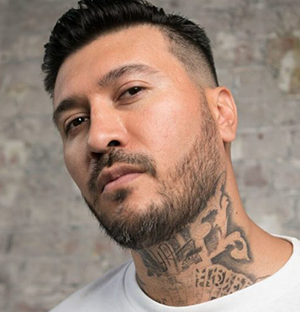 Hector
DJ and producer from Mexico
Creator of brand and DJ crew Vatos Locos
Been a resident of Marco Carola's Music On and performed at many esteemed clubs like Fabric (London), Output (New York), Space (Miami).
Played at top festivals around the world like BPM, Awakenings, Time Warp, DEMF, Kazantip, Hideout and Sunwaves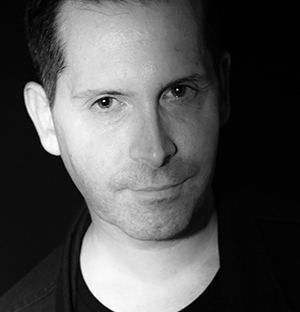 Damon Jee
Parisian DJ and producer
Genres: electro, indie dance, nu disco, techno
Released tracks on a diverse range of labels labels like Tora Tora Tora, Definitive Recordings, Clouded Vision, Playmate Records amongst others
Started up collaborations along with producers like John Acquaviva and Olivier Giacomotto, and his own music has been playlisted by the likes of Sven Vath, Richie Hawtin, Marco Carola and others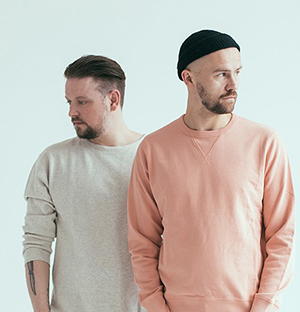 Adana twins
German production duo
Genres: from house to deep techno
Closely affiliated with and regulars at Berlin's iconic Watergate
Played at Warung Club Brazil, Stereo Bar Montreal, Corsica Studios London, Halcyon San Francisco, Output New York, Rex Club Paris and others
Launched their own platform TAU in 2018, with artists such as Innellea, Human Machine, Mathias Schober, BOg, Santiago Garcia, Daniel Bortz, Luis Junior, Isolée, Amberoom, and Ede appearing on their label
---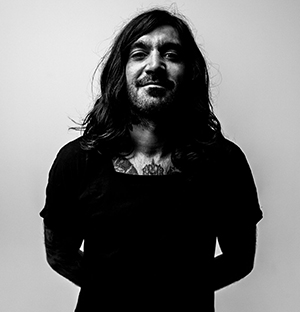 Marc Maya
Spanish DJ and producer
Genres: range of tech-house, techno
DJ resident at Elrow, Florida 135, Monegros Desert Festival
Huge international career collaborating with and signing on prolific labels such as Saved Records, Cr2 Records, Suara, Great Stuff, Einmusika, VIVa LIMITED, Upfront Records, and of course elrow Music and Florida Music.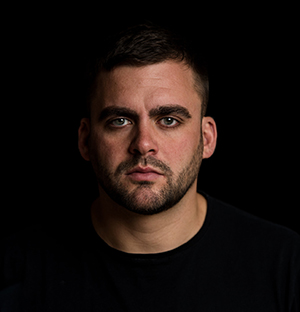 Max Chapman
UK- based DJ and producer
Genres: house, techno
Owner of label Resonance Records , touring all over Europe and the UK
Played at Lost Beach club in Ecuador, as part of the Boiler Room network (the first ever Boiler Room in Ecuador)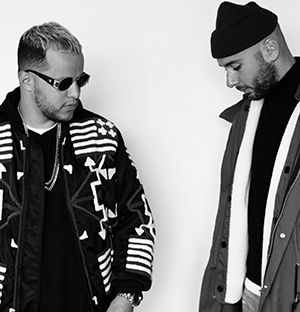 Amine Edge & DANCE
French DJ and production duo
Genres: G-house
In France, they are considered pioneers of G-house and they bring their own cross-genre style to clubs and festivals across the globe.
Owners of record label CUFF
---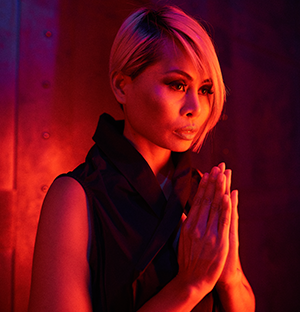 Nakadia
Thai DJ and producer based in Berlin
Genres: techno
More than 70 countries and over 1,600 performances on her gig list
The techno artist is a regular guest in Ibiza, performing at venues like Ushuaïa, Amnesia Ibiza, Sankeys, Zoo Project and Blue Marlin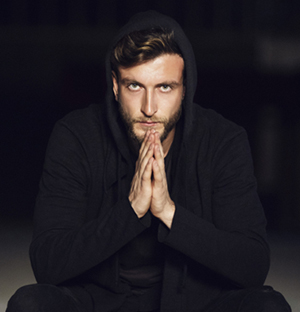 Sezer Uysal
Turkish DJ and producer
Genres: progressive house, deep house, tech house
Worked with labels like Suara, Stil Vor Talent, Manual Music
Performed in Europe, South America, Canada, Hong Kong, Tunisia, Russia amongst others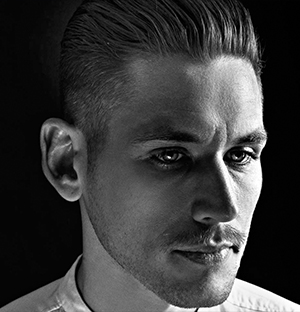 Denis Horvat
Croatian-born, Copenhagen-base DJ and producer
Genres: underground techno
Notable releases on Innervisions, Afterlife, and Diynamic, AEON.
Toured all over Europe and the States, this year playing a set at New Years Eve 2019 for Blue Marlin Ibiza UAE
---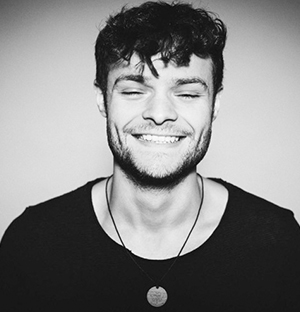 Sam Shure
German-born DJ and producer
Genres: tech-house, electronica
Featured and released on labels like KATERMUKKE, Stil Vor Talent, BAR 25
Frequently performing at leading clubs such as Watergate, Sisyphos, Kater Blau and Ipse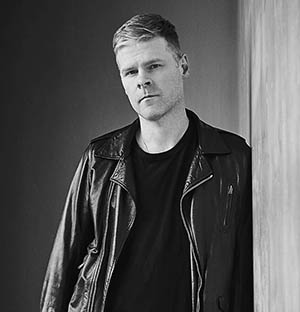 Gregor Tresher
German-born DJ and producer
Genres: techno
Released music on Drumcode, Ovum, Music Man, Cocoon, Terminal M und Moon Harbour
Remix history includes artists like Depeche Mode, Moby, Sven Väth, Laurent Garnier and Extrawelt amongst many others
International touring career from Europe to Australia, from Japan to the States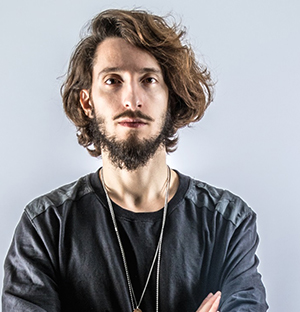 Mirko di Florio
Italian DJ and producer
Genres: house, tech-house, techno
Affiliated with labels such as Repopulate Mars, Do Not Sleep Ibiza, Roush, Material, Resonance Records
Venues he performed at include Space Ibiza, Rainbow Venues in Birmingham, Amnesia Milano, Lightbox London and festivals like Sonar and BPM.
---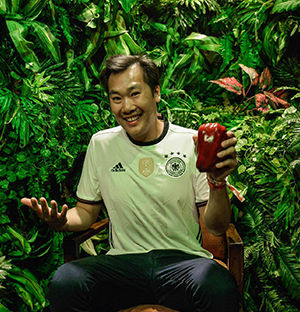 Nhan Solo
Berlin-based DJ and producer
Genres: house, deep house
Founder of popular label Mother Recordings (released 3 Beatport Deep House #1 hits from Mat.Joe, David Keno and Superlover, and was crowned Beatport Breakthrough Label for 2015)
Sold out tours all over Europe and South America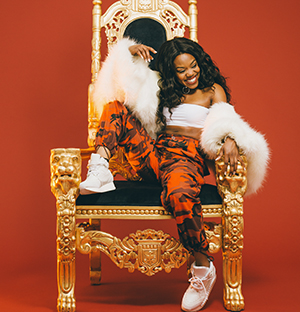 Lady Leshurr
British rapper, singer and producer
Genres: grime, hip-hop
Sold out shows from New York to Brixton, and worked on music with artists such as will.i.am and Labrinth. Performed at Nicki Minaj's 2019 world tour.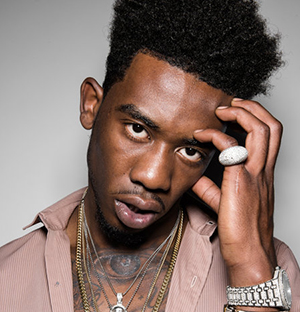 Desiigner
American rapper, singer and songwriter
Genres: trap (southern hip hop)
Signed a contract with Kanye West's GOOD Music under Def Jam Recordings in 2016
Won two Billboard Music Awards in 2017 for his huge hit Panda in the categories Top Rap Song and Top Streaming Song (video).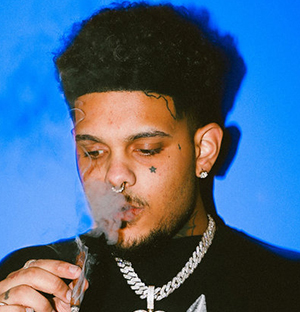 Smokepurpp
American rapper, songwriter and recording producer
Genres: Soundcloud rap, trap
His first commercial single in 2017 Audi got over 122 million streams on Spotify and 25 million plays on Soundcloud
Released music with trap royalties like Offset from Migos, Lil Yachty and Lil Pump amongst others